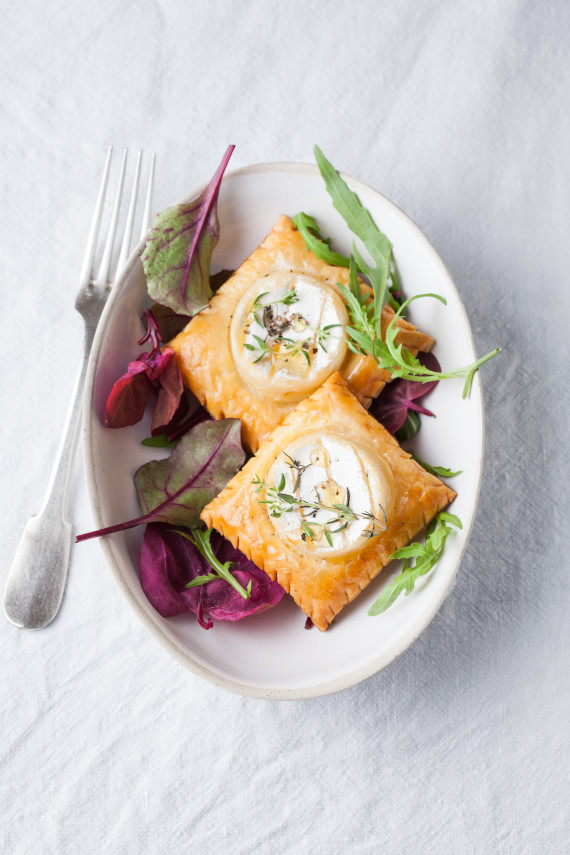 Ingredients:
1 roll ready-to-use puff pastry
150 g of Ile de France Brie (5.5 oz)
6 tsp. honey
2 tsp. fresh or dried thyme
1 egg yolk + 1 tbsp. water
Salt & pepper
Preparation:
1. Preheat the oven to 200 °C (400 °F).
2. Unroll the pastry and cut into squares of 6×6 cm (2.5 x 2.5 inch).
3. Cut the Brie in pieces.
4. Place a Brie piece on each pastry square. Season with salt and pepper and
add a sprinkling of thyme.
5. Mix the egg yolk with the water and brush around the edges of the puffs.
6. Bake for around 20 min.
7. Remove from the oven and add a few drops of honey onto each puff. Serve immediately.
Serving Suggestion: Accompany with a green salad.
Tip: If you prefer, you can use oregano or rosemary instead of thyme.
Discover our Brie 4.5 oz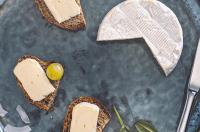 All the pleasure of a Brie in a 125g format. Ile de France Petit Brie has the right taste whenever you buy it: stable, authentic yet mild Brie flavor and an extra creamy texture with a firm heart....
Read more