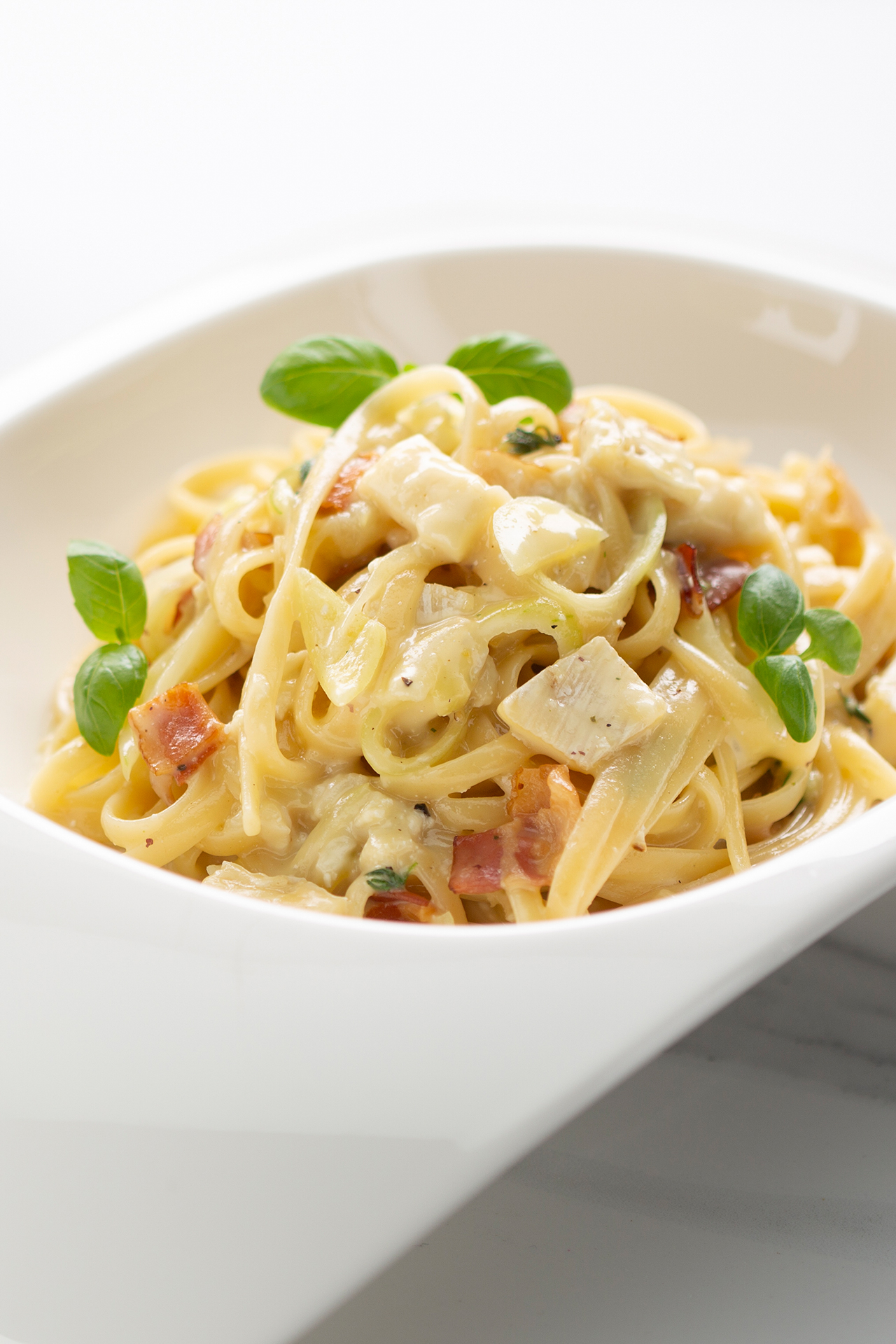 Ingredients:
250 g of Ile de France Brie (9 oz), cut into cubes
300 g pasta (10 ½ oz)
4 pieces thick sliced bacon
½ onion, thinly sliced
2 cloves garlic, minced
10-15 basil leaves
Salt and pepper
Preparation:
1. Cook the pasta. Reserve 100 ml (3 ½ fl oz) of the pasta water before draining, then drain the pasta and set it aside.
2. Fry the bacon in a skillet over medium heat. Fry on both sides until brown and crispy.
3. Cool the bacon on a paper towel lined plate. Once the bacon is cool, break it into bite sized pieces.
4. Add the thinly sliced onion into the skillet with the bacon grease and sauté over medium high heat until the onions are caramelized. Add the garlic and toss for about 30 sec.
5. Add the cubed Brie into the skillet along with the reserved pasta water. Stir constantly until the cheese is melted and then add the cooked pasta to the mixture and toss to combine.
6. Add the basil and season with salt and pepper. Serve immediately.
Discover our Brie 4.5 oz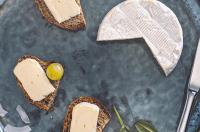 All the pleasure of a Brie in a 125g format. Ile de France Petit Brie has the right taste whenever you buy it: stable, authentic yet mild Brie flavor and an extra creamy texture with a firm heart....
Read more