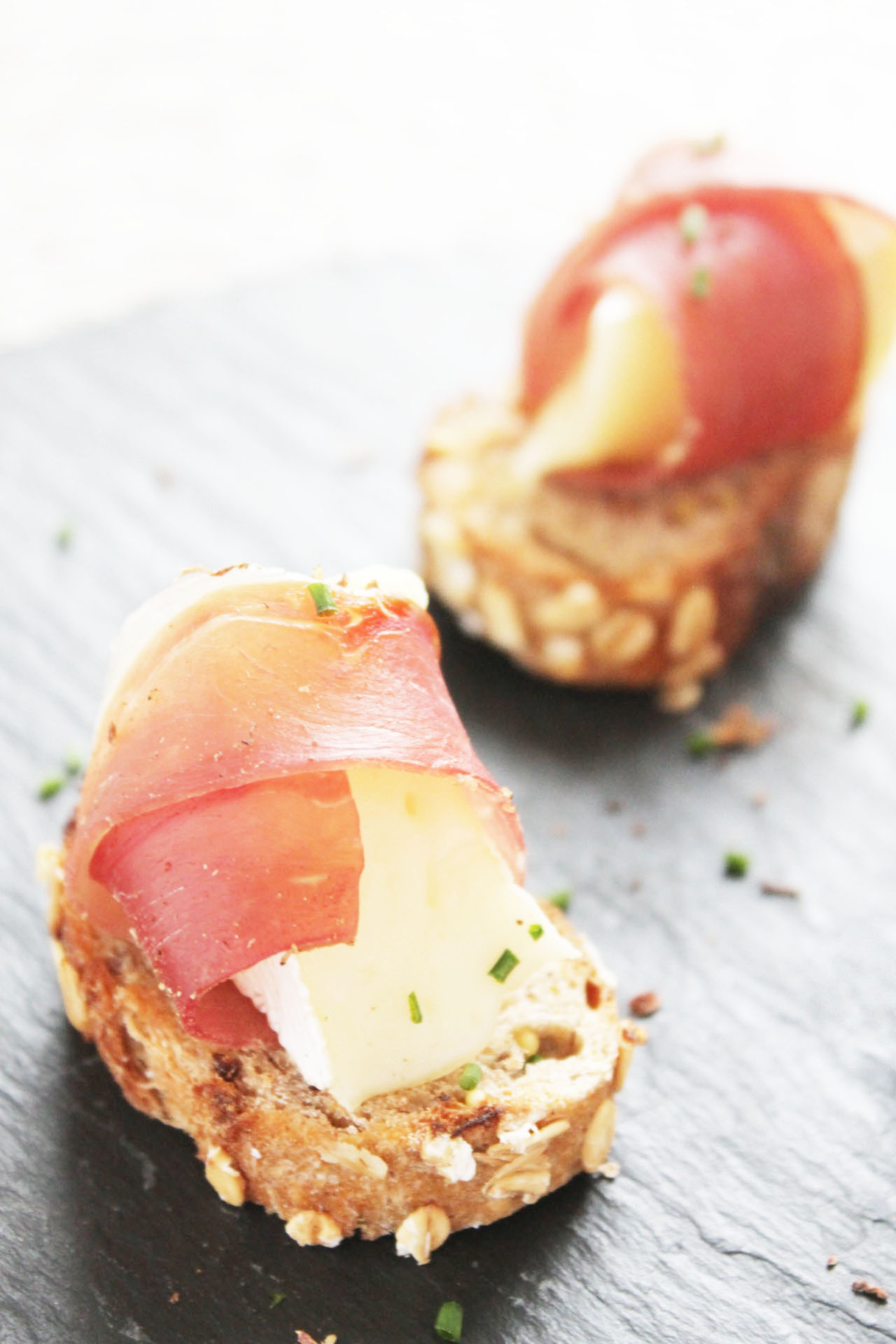 Ingredients:
250 g of Ile de France Camembert (9 oz)
2 slices of smoke-cured mountain ham
1 rustic baguette
1 tbsp. chives
1 pinch of ground pepper
Preparation:
1. Preheat the oven to 220 °C (425 °F).
2. Cut each slice of ham into 4 strips.
3. Cut the Camembert into 8 portions, wrapping each one in a strip of cured ham.
4. Cut 8 thin slices from the baguette and place one wrap on top of each slice.
5. Pepper lightly and then arrange on a baking sheet covered with greaseproof paper and bake for 2-3 min. The cheese should just be starting to melt.
6. Decorate with chopped chives just before serving.
Discover our Camembert 8 oz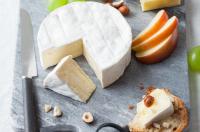 Made in Pace, France, our Ile de France Camembert is deliciously creamy and buttery, with strong and complex flavors of mushroom.
Read more