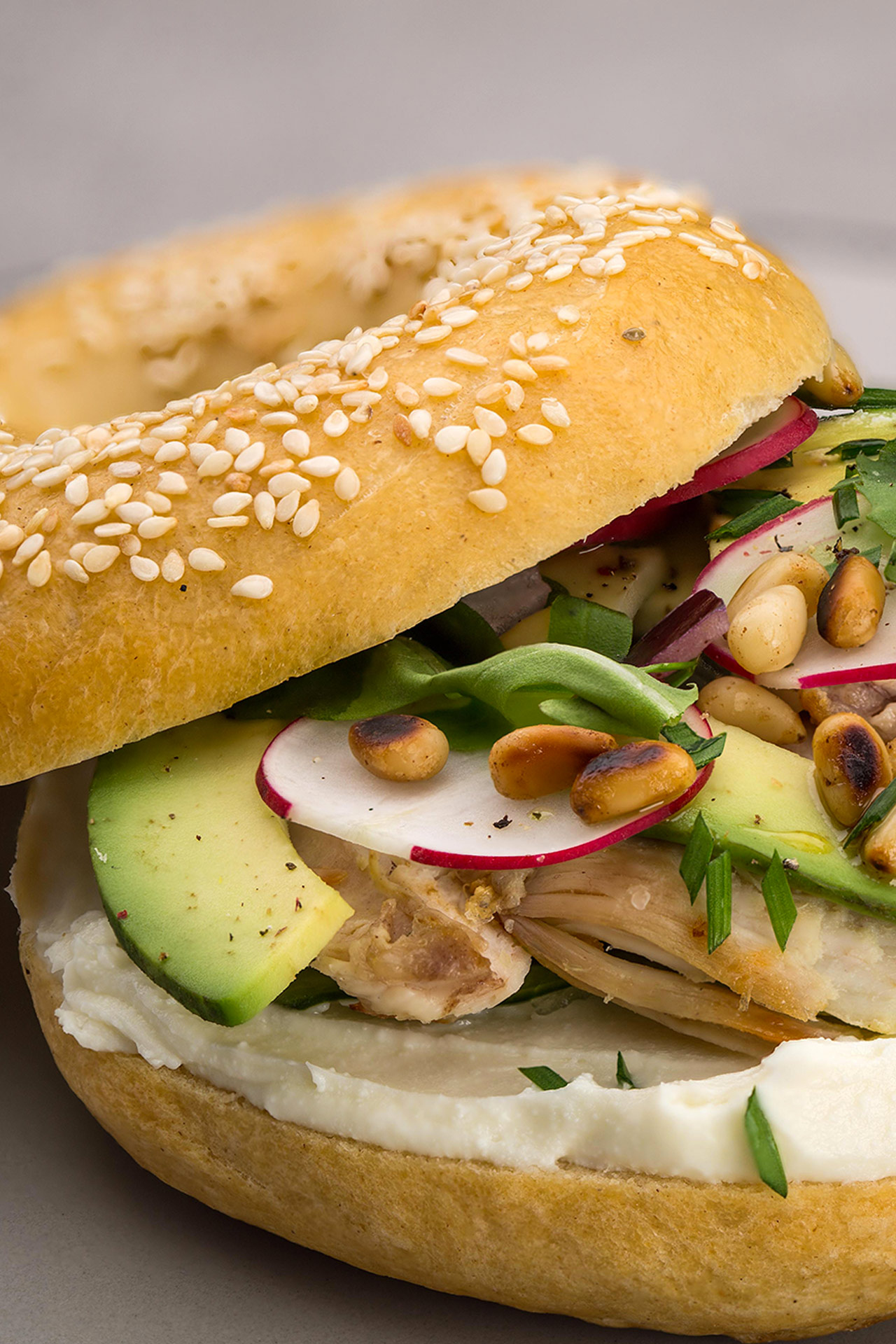 Ingredients:
4 bagels
200 g chicken breast (7 oz)
110 g of Ile de France Goat cheese (4 oz)
2 tsp. chopped chives 
1 tbsp. pine nuts 
6 pink radishes 
1 half cucumber 
1 avocado
1 onion
1 tbsp. extra-virgin olive oil 
A pinch of salt and pepper 
Preparation:
1. Preheat the oven to 180 °C (350 °F).

 

2. Pour the olive oil into a frying pan and fry the chicken breasts for 10 min until golden brown. Add salt and pepper and slice them thinly.

 

3. Peel the avocado and cut it into strips. Wash the cucumber and cut it into ribbons with a vegetable peeler.

 

4. Peel the onion and slice it finely. Wash the radishes and cut them into thin slices.

 

5. Dry roast the pine nuts in a non-stick frying pan.

 

6. Cut the bagels in half and bake them for 5 min in the oven.

 

7. Spread the Goat cheese generously onto the bagel base. Arrange chicken, avocado, cucumber, radish and onion strips on top. Sprinkle with pine nuts and chopped chives. Season to taste. 

 

8. Close the cheese bagel and enjoy!
Discover our Goat Log 4 oz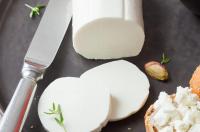 Ile de France Chèvre is a genuine traditional fresh goat cheese with a pleasant tanginess and a cream yet firm texture that enables a large variety of usages for all meals.
Read more