"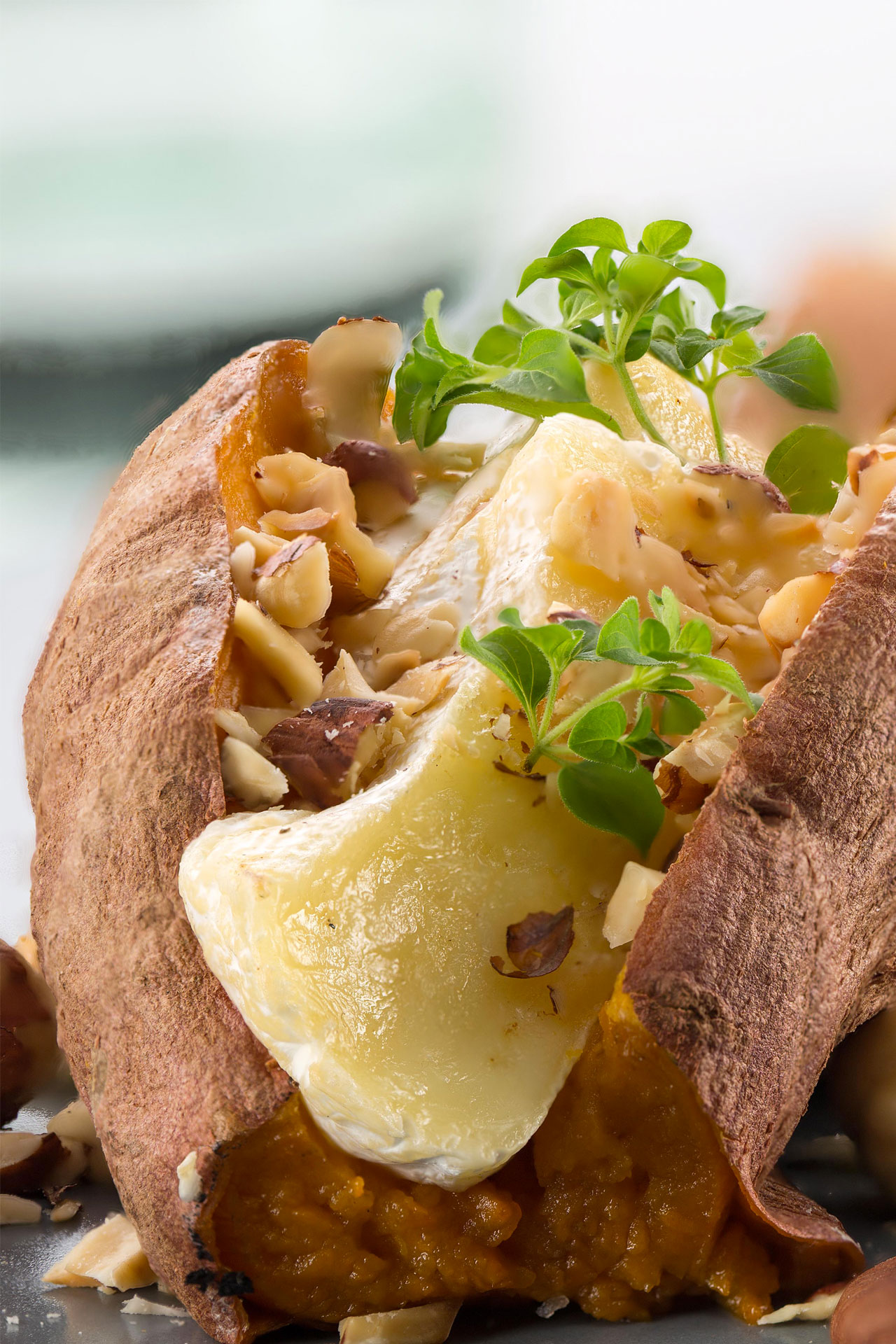 Ingredients:
2 sweet potatoes
6 pieces of Ile de France Petit Camembert 
10 whole hazelnuts
Olive oil
Guérande salt
Pepper
2 branches of thyme
Preparation:
Preheat the oven to 180°C. Wash the sweet potatoes. Dry them.
Prepare large pieces of tin foil. Place a sweet potato on each piece of tin foil. Brush them generously with olive oil. Close them and bake them for 45 minutes to 1 hour.
Check their state and remove the tin foil.
Gently peel the sweet potatoes (optionally leave them unpeeled).
Cut them lengthwise into halves, making sure to stop at the ends. Place 3 pieces of Ile de France Petit Camembert into each sweet potato.
Crush and add the hazelnuts. Add salt and pepper. Add a branch of thyme.
Bake for 5 to 8 min. To allow the cheese to melt. 
Serve.