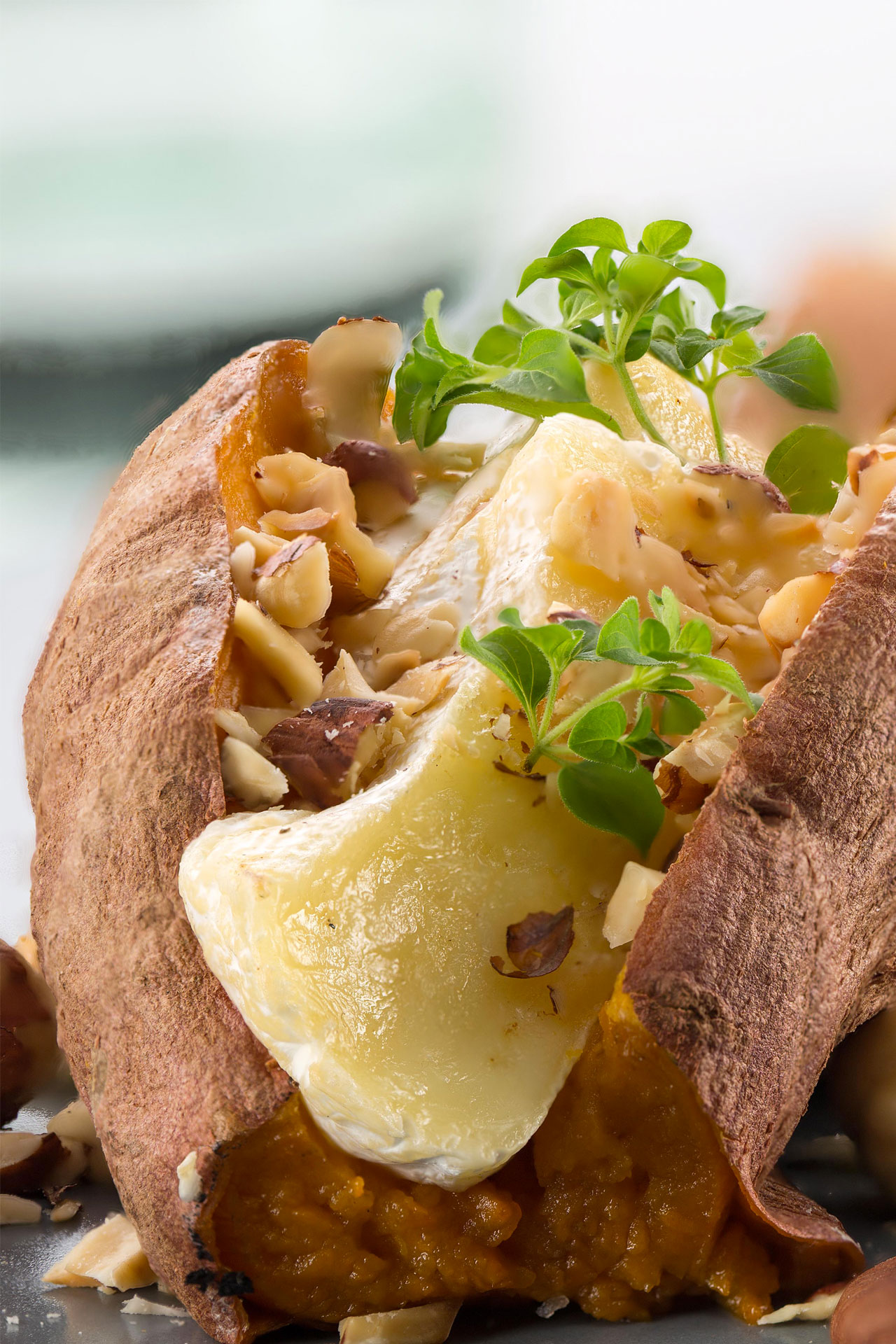 Ingredients:
2 sweet potatoes
50 g of Ile de France Camembert (2 oz)
10 whole hazelnuts
Olive oil
A pinch of salt and pepper
2 branches of thyme
Preparation:
1. Preheat the oven to 180 °C (350 °F). Wash the sweet potatoes. Dry them.

 

2. Prepare large pieces of tin foil. Place a sweet potato on each piece of tin foil. Brush them generously with olive oil.

 

3. Close them and bake them for 45-60 min. Check their state and remove the tin foil.

 

4. Gently peel the sweet potatoes (optionally leave them unpeeled).

 

5. Cut them lengthwise into halves, making sure to stop at the ends. Place thick slices of Camembert into each sweet potato.

 

6. Crush and add the hazelnuts. Add salt and pepper. Add a branch of thyme.

 

7. Bake for 5 to 8 min to allow the cheese to melt. Serve.
Discover our Camembert 8 oz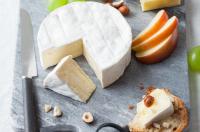 Made in Pace, France, our Ile de France Camembert is deliciously creamy and buttery, with strong and complex flavors of mushroom.
Read more