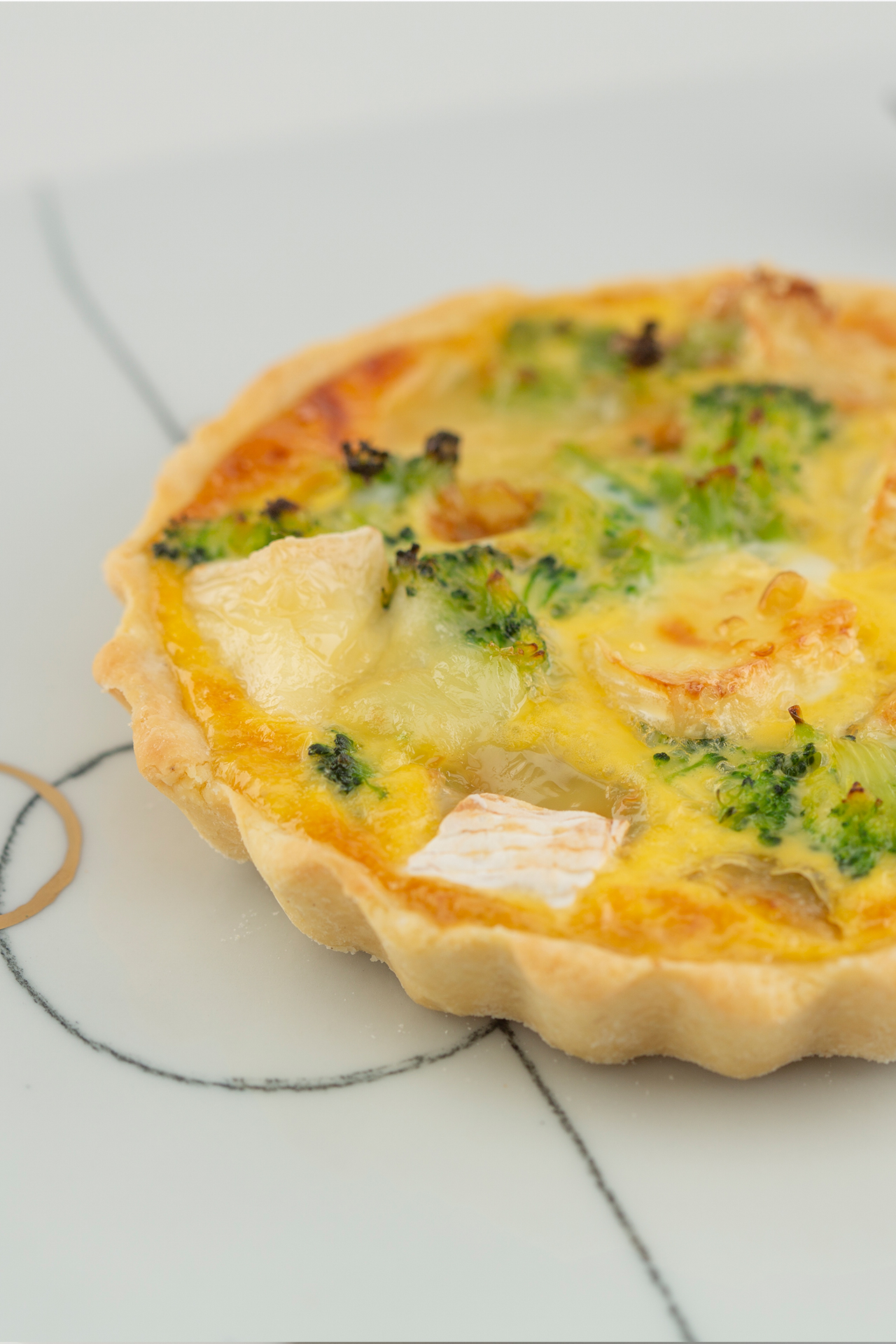 Ingredients:
230 g of Ile de France Camembert (8 oz)
4 onions, sliced
55 g salted butter (2 oz)
Salt and freshly ground black pepper
175 g chopped broccoli (6 oz)
1 shortcrust pastry block 
Flour, for rolling
350 ml double cream (11 ¾ fl oz)
6 large eggs
1 tbsp. finely chopped chives
Preparation:
1. Fry the onions in the butter in a large skillet over medium heat, stirring occasionally, until the onions are golden brown. Set aside to cool.
2. Preheat the oven to 200 ºC (400 °F).
3. Bring a pot of water to a boil and salt generously. Prepare an ice water bath. Boil the broccoli for 1 min, then put it into the ice water bath for 30 sec. Drain. 
4. Roll out the pie crust on a floured surface and press into deep fluted small tart pans (optionally you can use one large tart pan).
5. Lay the onions over the base of the crust, then lay the broccoli pieces and Camembert that you previously cut into slices.
6. Whip the double cream, eggs and some salt and pepper in a large bowl, then pour it over the crust. Sprinkle the chives on top.
7. Place the pans on a rimmed baking sheet, cover lightly with aluminium foil and bake for 40-45 min.
8. Remove the foil and continue baking until the crust is golden brown.
9. Let the quiches sit for 10-15 min.
Discover our Camembert 8 oz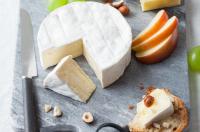 Made in Pace, France, our Ile de France Camembert is deliciously creamy and buttery, with strong and complex flavors of mushroom.
Read more