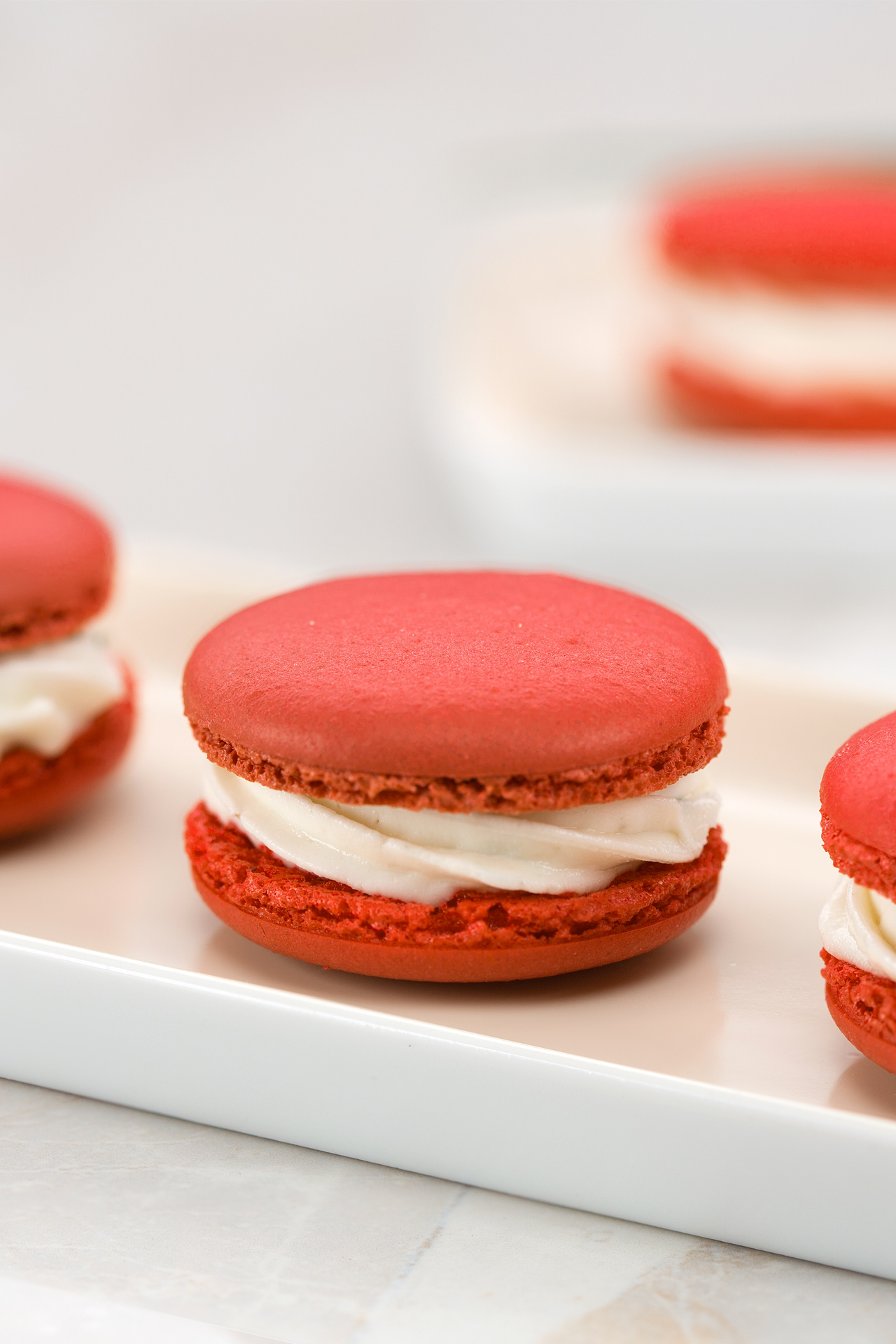 Ingredients:
110 g of Ile de France Goat cheese (4 oz)
70 g icing sugar (2 ½ oz)
50 g almond powder (2 oz)
10 g caster sugar (½ oz)
1 egg white
10 g tomato concentrate (½ oz)
Salt
Red food colouring (optional)
Preparation:
1. Preheat the oven at 140 °C (275 °F).

 

2. Mix the icing sugar with the almond powder and pass through a fine sieve.

 

3. Whip the egg whites until stiff with a pinch of salt. Add the tomato concentrate, the sugar and then the colouring in a fine rain.

 

4. When the whites are firm, gently add the almond powder with a spatula.

 

5. Pour the batter into a pastry bag provided with a smooth icing bag and make the small macarons on a sheet of greaseproof paper.

 

6. Let stand for 15 min. Bake for 10 min with the door ajar.

 

7. Once the baking is finished, pour a little water under the greaseproof paper. This will release steam that allows the macarons to take off properly.

 

8. Once the shells are cold, glue them in pairs with a slice of Goat cheese.
Discover our Goat Log 4 oz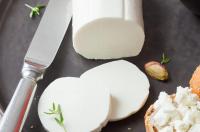 Ile de France Chèvre is a genuine traditional fresh goat cheese with a pleasant tanginess and a cream yet firm texture that enables a large variety of usages for all meals.
Read more