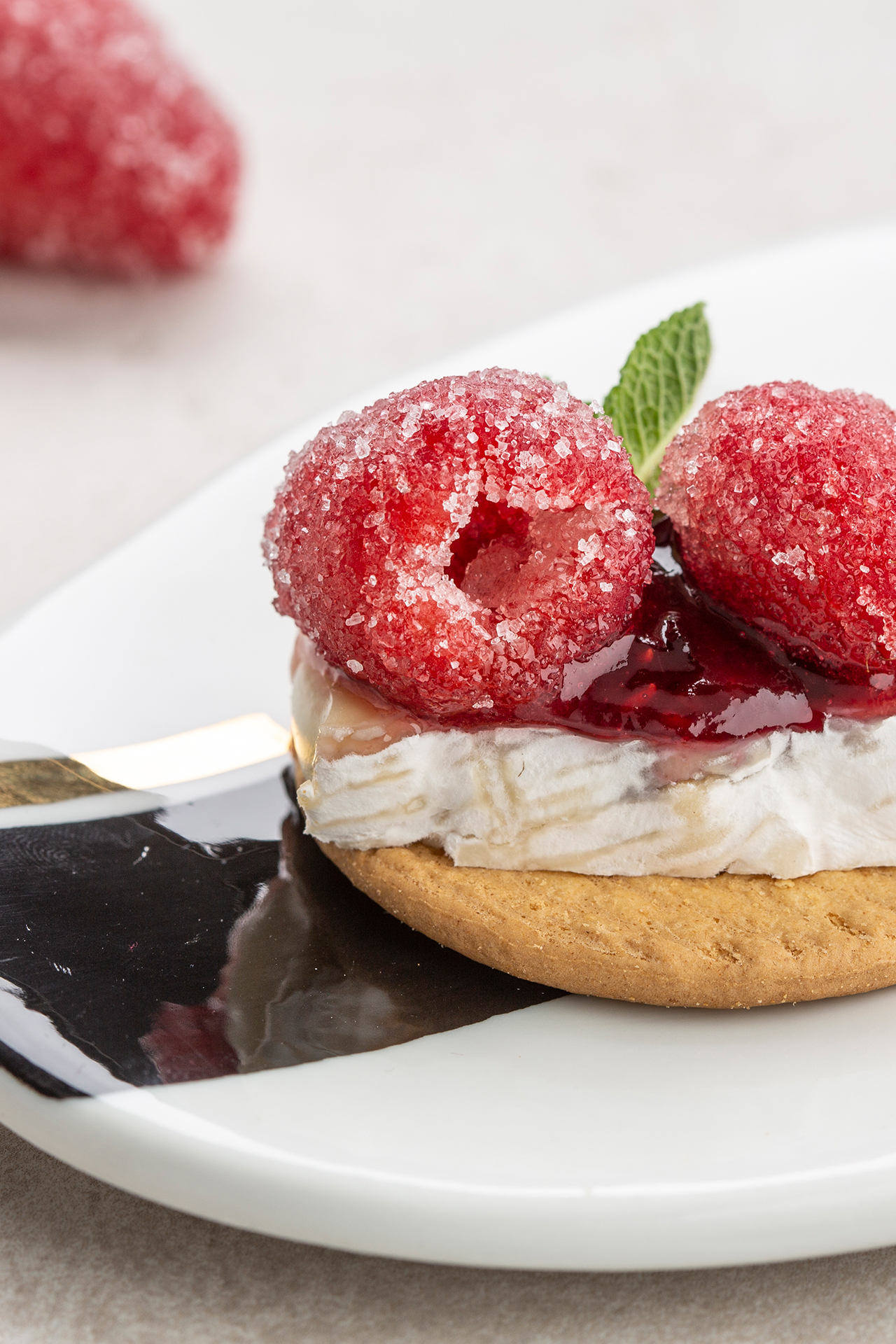 Ingredients:
250 g of Ile de France Brie (9 oz)
250 g fresh raspberries (9 oz)
320 g maple syrup (11 ¼ oz)
200 g granulated sugar (7 oz)
16 water crackers
165 g of raspberry chutney (5 ¾ oz)
Fresh mint, for garnish
Preparation:
1. Place the raspberries in a medium bowl.
2. Heat the maple syrup in a small saucepan until just warm.
3. Pour over the raspberries. Make sure the syrup is warm, not hot, or the raspberries may pop.
4. Gently stir with a spoon to coat all the berries. Cool, cover, and let soak in the refrigerator overnight.
5. The next day drain the raspberries in a colander.
6. Place the sugar in a large bowl or baking dish. Add half of the raspberries and roll them around until lightly coated in sugar. Repeat with the other half.
7. Place on a baking sheet and let dry (about 1 hour).
8. To assemble, top the crackers with one slice of Brie, a light layer of raspberry chutney, and sugared raspberries. Garnish with fresh mint.
Discover our Brie 4.5 oz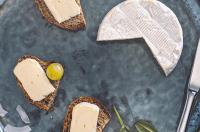 All the pleasure of a Brie in a 125g format. Ile de France Petit Brie has the right taste whenever you buy it: stable, authentic yet mild Brie flavor and an extra creamy texture with a firm heart....
Read more