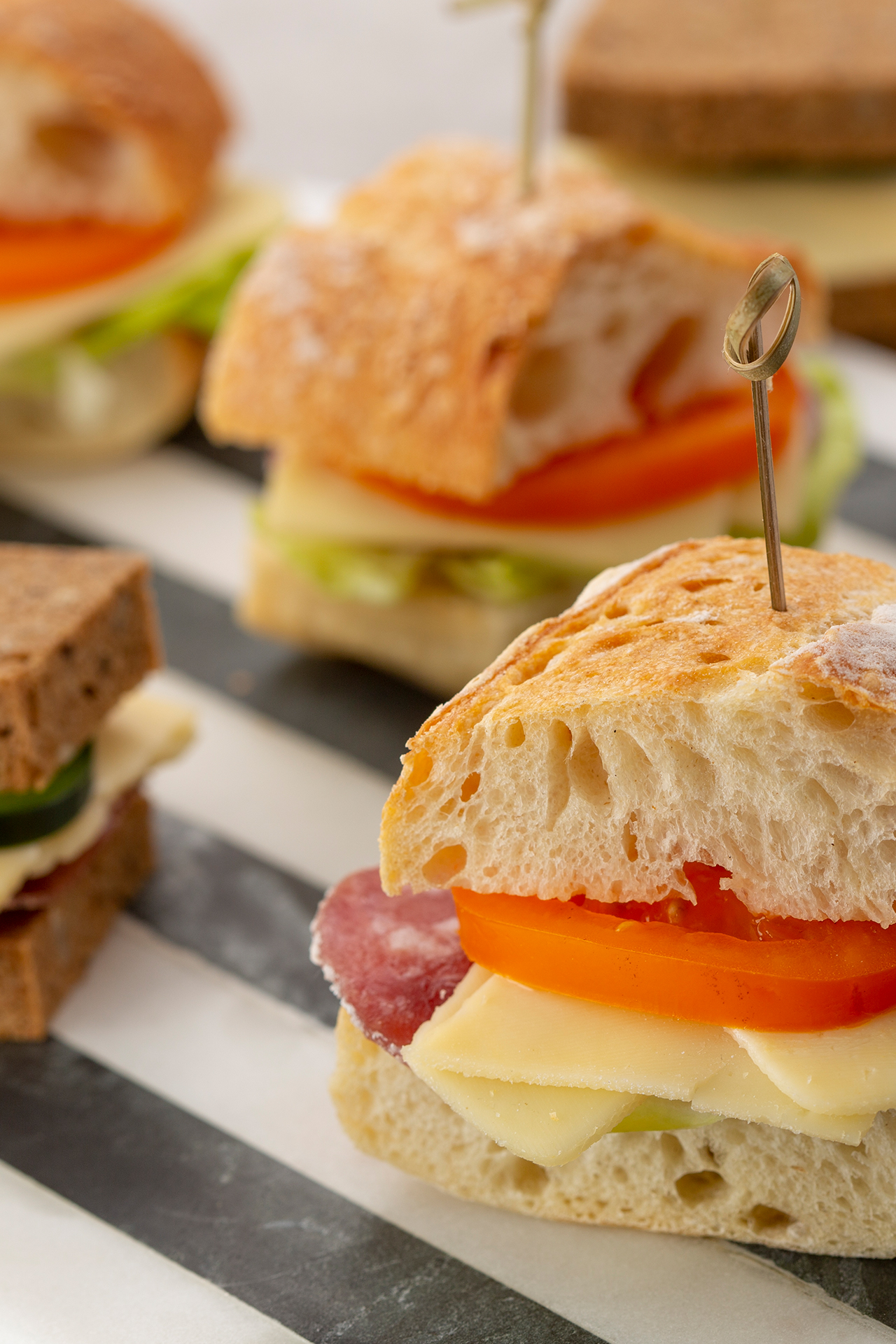 Ingredients:
350 g Ile de France Brie Slices(12 ½ oz)
1 cucumber, thinly sliced
1 tomato, thinly sliced
1 bell pepper, sliced
1 avocado, sliced 
Various types of salads
Various cold cuts
Butter 
Onion chutney
Mayonnaise 
1 baguette, 1 whole grain bread 
Preparation:
1. Cut the bread. Spread butter on the lower parts of the sandwiches. For the upper parts of the sandwiches, use either mayonnaise or onion chutney. 
2. Assemble the sandwiches by layering Brie slices and all the other ingredients while making different combinations. Enjoy!