"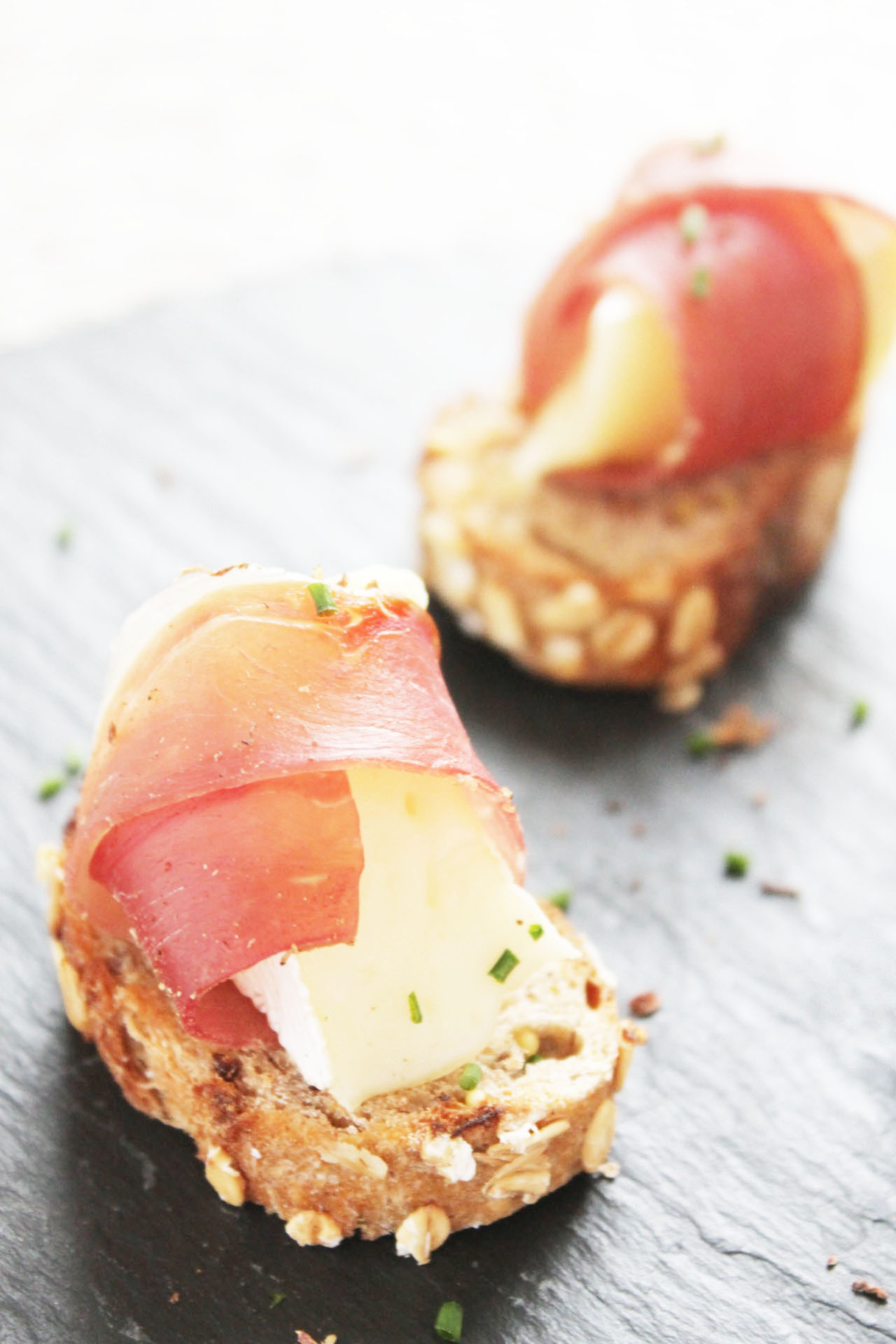 Ingredients:
1 Camembert ILE DE FRANCE®
2 slices of smoke-cured mountain ham
1 rustic baguette
1 tbsp chives
1 pinch of ground pepper
Preparation:
A balanced meal | Inexpensive meal
For an improvised buffet or last minute aperitif snack with friends.
Preheat the oven to 220°C (thermostat 7/8). Cut each slice of ham into 4 strips.
Cut the Camembert ILE DE FRANCE® into 8 portions, wrapping each one in a strip of cured ham.
Cut 8 thin slices from the baguette and place one wrap on top of each slice.
Pepper lightly, arrange on a baking sheet covered with greaseproof paper and bake for 2-3 mins: the cheese should just be starting to melt.
Decorate with chopped chives just before serving.
Discover our Camembert 250g
Normandy region of France is well known for its milk quality and taste. ILE DE FRANCE® selects the best of French cheeses, with due respect to French cheesemaker know-how.
Read more