"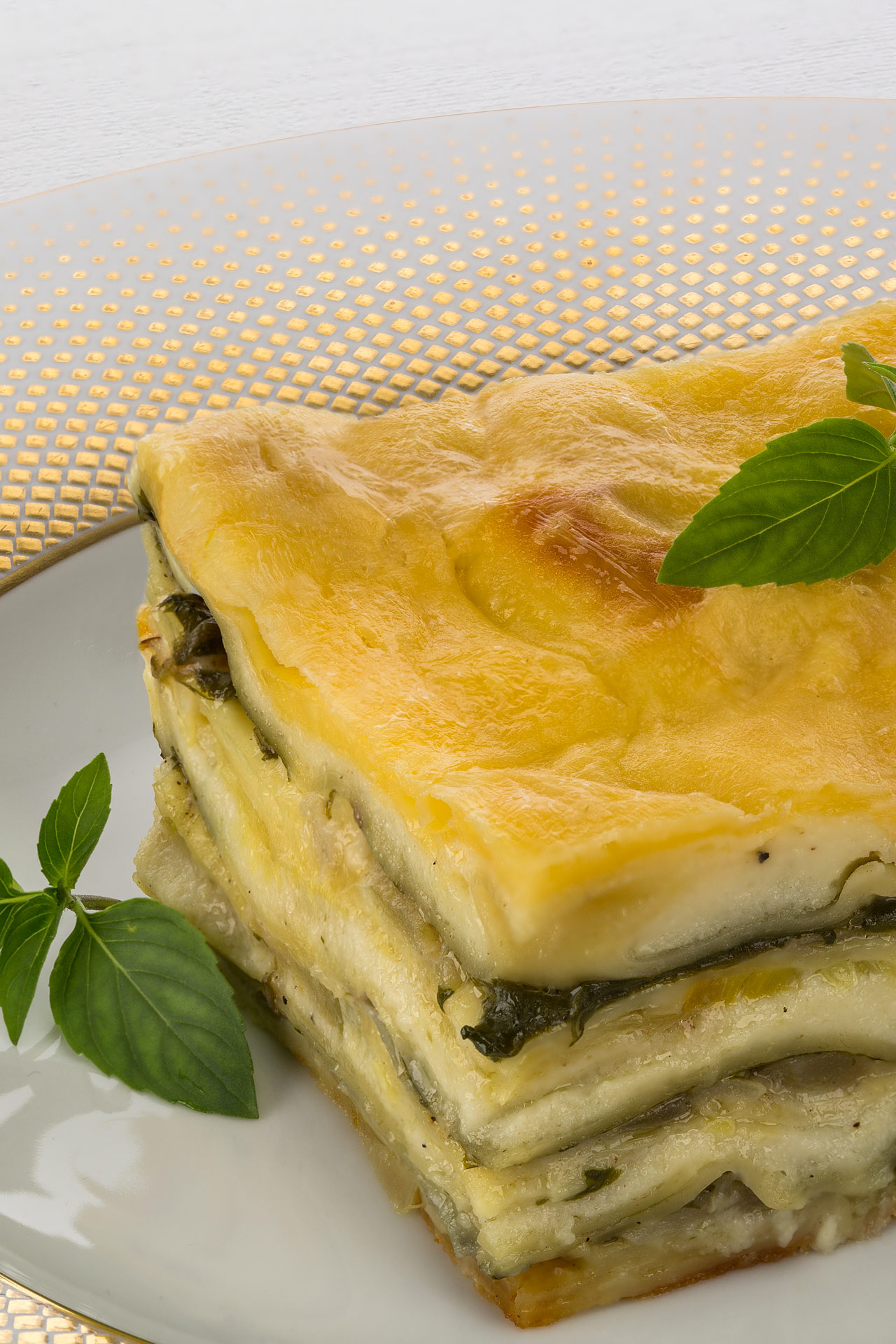 Ingredients:
1 package of fresh lasagne pasta 
50 g light butter 
400 ml semi-skimmed milk 
10 slices of Ile de France Charmidor
200 g spinach sprouts  
1/4 bunch of chives 
2 shallots 
5 courgettes
Preparation:
Preheat the oven to 240°C. In the meantime:
- Peel the shallots. Rinse the courgettes (you can either peel them or keep the skin on).
- Cut the shallots into thin slices. Slice the courgettes into disks (about 1 cm).
In a large pan, heat a drizzle of olive oil over medium-high heat. Fry the shallots and courgettes 10 to 15 minutes until tender. Stir regularly.
While cooking the vegetables:
- Wash and drain the spinach sprouts.
- Wash and chop the chives.
Next prepare the béchamel.
Mix together the milk and 100 ml of water in a bowl. Heat the butter in a saucepan over medium-high heat. Once it melts, add 2 tablespoons of flour and whisk. Heat 30 seconds to 1 minute until golden. Add the mixture of milk and water at once and whip briskly. Cook the béchamel for 5 minutes, stirring often with a whisk (make sure to scrape the bottom well so that it does not form lumps) until thick. Then remove from the heat, add salt and pepper.
Once the vegetables are done, add the spinach sprouts and cook for 2 to 3 minutes until the spinach sprouts are soft. Then add the chives and prepare the lasagne:
In a gratin dish, lay a layer of lasagne leaves (if necessary, cut the leaves to fit the size of your dish), some courgettes topping, slices of Ile de France Charmidor, then the béchamel (make sure to save enough to cover the top of the pasta at the end).
Repeat as many times as possible, finishing with a layer of béchamel.
Bake 10 to 15 minutes until the lasagne is done.
Serve the Charmidor lasagne hot.
Discover our Charmidor 150g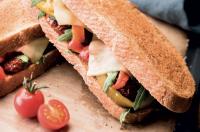 The Ile de France Charmidor slices are characterized by their intense creaminess and tenderly melting texture.
Our master cheesemakers obtain the unique taste and aspect of Charmidor thanks t...
Read more